"Tim"
MOTCh Charmlee's Ever Op Tim Istic
RM WCX SH TD AGNIS AGXJS IPS DD

Sire: Charmlee's Rio Ranger WCX SH CD
Dam: MOTCh. Charmlee's Emerald WCX MH RM TD BDD DDX AGXS AGXJS IPS
Whelped: June 21, 2013
Pedigree: http://www.k9data.com/pedigree.asp?ID=560458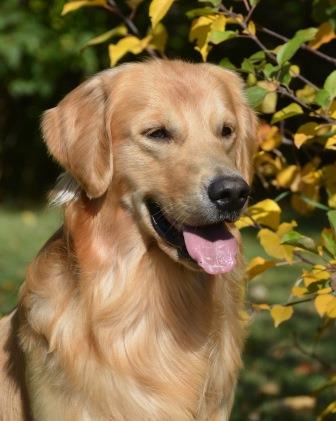 Tim is a fun boy with a huge zest for life. He approaches everything with a wagging tail and a huge golden smile. He's very biddable and always "up" to work whether it be field, obedience, tracking, sledding, agility......
He was born with congenital heart disease called Cor Triatriatum Dexter which was corrected with surgery when he was 3 months old. He is now a normal healthy young Golden Retriever and has never looked back.